At Tweetspeak Poetry, we have seriously fun tweeters. Many a day, I laugh out loud from some tweet or other in the @tspoetry stream.
One day, I caught sight of this tweet:
Help feather our nest! Donating $5 will allow us to buy sequined underpants–or, er, support poetry worldwide. http://t.co/xjwK4DH6EZ

— tspoetry (@tspoetry) December 25, 2013
Now, any other business owner might read a tweet like that and:
a. fire the tweeter
b. laugh out loud and take another sip of coffee
c. forget the whole thing ever happened
I am not any other business owner. I am the person who is currently not writing a book called Self-Fulfilling Comedy: How to Build Your Business One Joke at Time. (Not writing a book has become code for: Maybe I will write the book someday, but I don't have to, because I was not writing it, remember?)
Anyway.
I thought this tweet had hilarity possibility. So I took it to Facebook, where it eventually led to an LWL original of Pooh and Eeyore wearing… sequined boxers.
And now, thanks to one humorous tweeter who dared to tweet that tweet, you too can wear sequins of all sizes and colors. Albeit, not necessarily on your boxers.
Watch for our exclusive line of humor fashion, sewn with the latest in sequin sensibilities. Then go change the world. (And maybe your underpants).
***
Grab Some Sequin Fashion to Dress Your Blog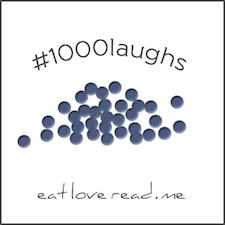 ***