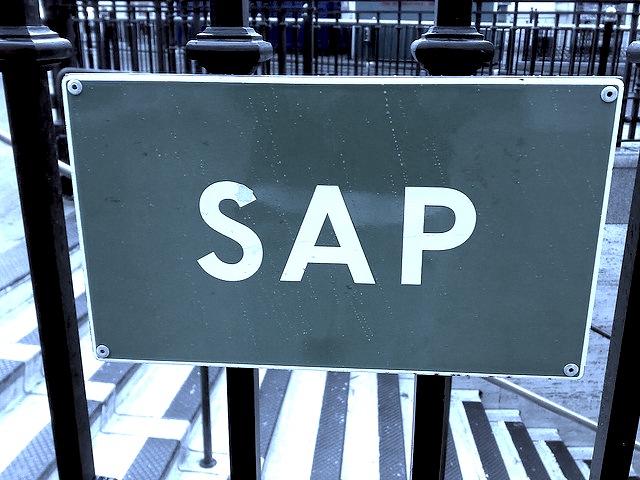 [on a scale from wit to whimsy: Satire]
'Tis the season to receive college direct mail. Oh my.
I can't keep up with the letters that are pouring in for my older daughter. She stopped opening the mail after the first paper cut and a good deal of satirical attitude about the flattery. "An outstanding student like you." "Such talent." "You are destined for greatness."
Yeah. Yeah. Yeah. She's not buying it.
As the parental unit of the house, I have been quite amused and, consequently, couldn't resist taking up my own chance to write a direct mail piece from my favorite love-not-to-love social media company. Without further adieu, Facebook Wants You in its SAP:
***
Dear Blogger or Business Owner:
We have run some tests and found you to be a person of outstanding hope and resilience. We've noticed that such qualities make for the ideal participant in SAP (our world-class Status Achievement Program).
If you join SAP, you can achieve new lows in your internet reach—leading you to prized professional qualities like loneliness, depression, and despair.
As a bonus, you will be invited to join our global SAP dance team, led by our infamous Public Relations dance instructors.
We understand that Twitter and Google+ are making a bid for your time and money. But we know SAP will promise greater low returns. And THIS will allow you to use your outstanding hope and resilience.
So, join us today. We can't wait to give you the opportunity to use your hope and resilience in previously unparalleled ways. What could possibly be more rewarding?
Your Biggest Friend,
The Facebookie Team
P.S. Not convinced? We've done the math and observed the important trends noted on the chart below. Read it now. Don't delay. We're absolutely convinced you'll see the benefits of being a SAP participant. Share more today!!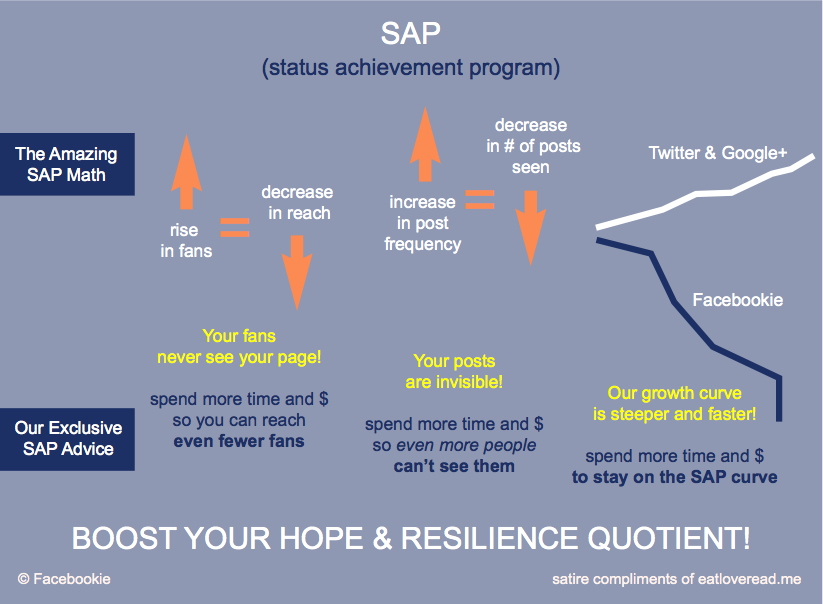 Sign photo at post top, Banalities, Creative commons, via Flickr.
***
Browse more Facebook humor
6