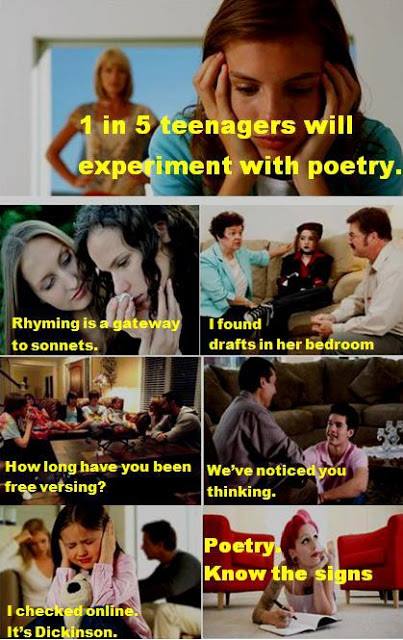 [on a scale from wit to whimsy: Funny]
1 in 5 teenagers will experiment with poetry. Well, we certainly hope so.
And when they are fully ours (bwa ha ha!), we will finish the deal with Tolkien.
HT for poster to Kathryn Neel. Source: Family Friend Poems
***
Teen Reading & Writing Workshop on Tolkien begins March 3. Sign up today!
5