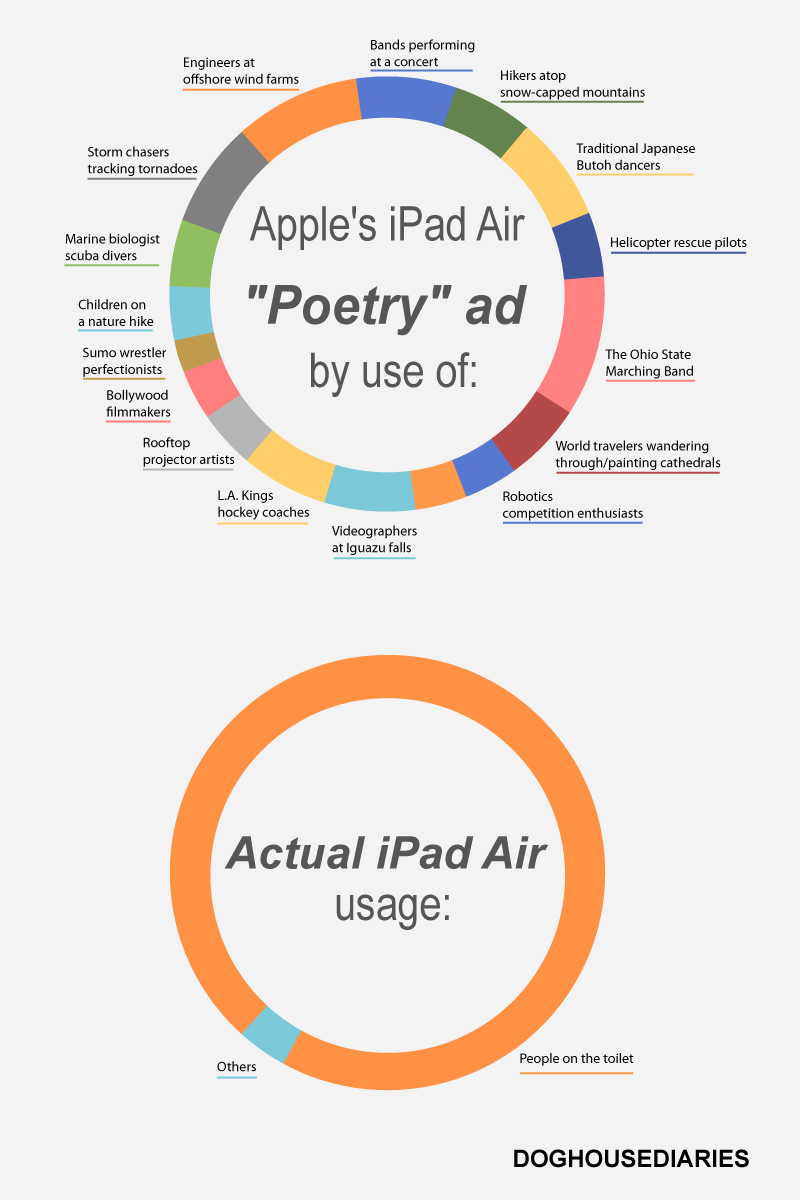 [on a scale from wit to whimsy: Dry, Funny, Smirk]
By now we've all seen the ad.
(You haven't? Hold on a second, then. Fire up your YouTube and watch it.)
It's poignant. Inspiring. Leaves a person wanting to rush out and buy an iPad Air so he can capture gorgeous footage of Iguazu Falls (wish I'd had one when I was there). Or chase a terrifying storm (I don't need one for that).
But we all know the setting where iPad gets its most strenuous use, don't we?
So then, you there in the lavatory: What will your verse be?
***
Comic by Doghouse Diaries, licensed under Creative Commons
HT Poetry International
3