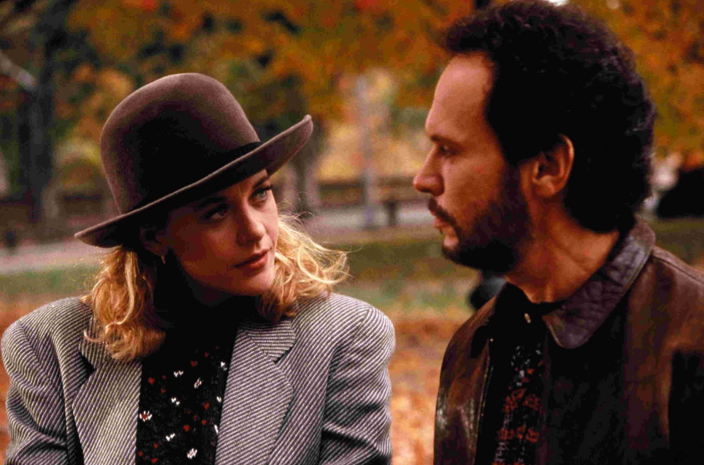 [on a scale from wit to whimsy: Tongue in Cheek]
Sometimes a serious article is just too good to pass up for humorous opportunity. So it was for the fated Movie Date Night Can Double as Therapy, which Maureen Doallas read in the New York Times.
Says the article, "A fascinating new study shows that sappy relationship movies made in Hollywood can actually help strengthen relationships in the real world."
Sappy relationship movies, supposedly strengthening relationships, can also make grist for real love humor poems.
Reel to Real: Study in Contrasts
He never wanted to be with me
at a chick flick. And I have to say,
I had some opinions on bromances
myself. So, we shook hands, agreed
It's Complicated, this trying to bond
over the other's rotten taste. I can
see Terms of Endearment any time;
he can meet the guys for Superbad.
If I had to watch that, I told him,
I'd just wanna go to the rooftops
and scream. Later, I dutifully noted
in my old Notebook that I'd hoped
he'd get over his love of Swingers.
If I can give up Steel Magnolias,
the least he can do is not replay
Shaun of the Dead. We could make
a Love Story all our own, I hinted.
He wouldn't take that bait, even
after I showed him the University
of Rochester study about the role
of relationship movies being just
as effective as any couples therapy.
Neither of us would have to be in
a control group. He sniffed, claimed
he'd rather be Sleepless in Seattle
than discuss the implications
of Date Night or the highs and lows
of When Harry Met Sally. Still, he
didn't laugh when he said he might
imagine me in She's Having My Baby.
Me, Working Girl, that I am? He's either
Clueless or snarfed too much Mystic Pizza.
Poem by Maureen Doallas.
4